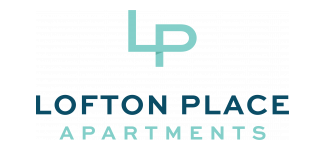 Your Review
Submit a Review

Resident Reviews
|

Recommended: No
Hi Christy, Thank you for the feedback. We are sending notices out for those work vehicles with warnings of being towed. If you have any pictures you can provide, that will help narrow it down. When we work on the parking lot we will be checking to see if anything can be done to add spaces or what we can do for the area you live.
|Recommended: Yes
New Company just took over so far it's improved — It's nicer now
Thank you for the 5 STAR review Donald! We are so happy to hear that you are already noticing a difference! Great things are coming....stay tuned! We appreciate you and so happy to hear that you are happy. Stop by the office for a cup or coffee or tea with the team! We have a new Café center.
|Recommended: Yes
Love living here — Quiet and private apartments. Everyone is friendly and the grounds are always well kept. Have been living here 2 years and plan on renewing my lease again
That is GREAT NEWS Krysta! We are so happy that you are so happy! WE have some great improvements coming soon! Keep an eye out and if you have any suggestions, questions, comments or concerns, feel free to reach out! Thank you for the 5 Stars!
|Recommended: Yes
Pretty Good Living — My biggest concern about where I live currently is my upstairs neighbor. I have complained multiple times about their dog's constant barking the dog will bark at anyone who passes the apartment building and nothing seems to have been done about it.
Thank you Alexander! I will personally contact your neighbor to make sure they are aware of the on-going issue. Thank you for bringing this to my attention. Please feel free to stop by the office to discuss any other concerns you may have. I thank you again for your honest review! We will work on making that 3 Star a 5 Star in no time!
|Recommended: Yes
I have lived here 10 years — I have lived here Ten years and I am dedicated to this community. My neighbors are friendly and so are the Fur friends, I love the layout and landscape. Parking gets a little intense on the weekends but over all is accommodating.
Thank you for the feedback Shirley! We are glad you are happy to call Lofton Place your home. We are just as dedicated to you as you are to us! We appreciate you!
|Recommended: Yes
Definitely one of the better apartment communities. — It's really hard in Tampa to find a quality apartment complex that isn't very expensive. Lofton Place has comfortable spaces, a beautiful complex, and a great location. The pricing is great, the staff is friendly, and the complex is well kept.
Thank you for the 5 Star Rating Jeremy! We are glad you are happy living here! Don't forget we have a Resident Referral Program....spread the word!
|Recommended: Yes
It's nice. — I would say it's nice but not every place is perfect.
Thank you for your feedback Nadhir. We appreciate your 3 Star Rating and will strive to get you to 5 Stars! Please let us know if there is anything we can do to make sure your view of our community is top notch!
The views and opinions expressed herein are solely those of the original authors and other contributors. These views do not reflect the views of "Lofton Place Apartments", its owners, managers, agents, employees or content providers. No representation or warranty, express or implied, is made or given by "Lofton Place Apartments", its owners, managers, agents, employees or content providers regarding safety, accuracy, completeness or suitability of the information or material expressed herein for any particular purpose